It's time for another tape update!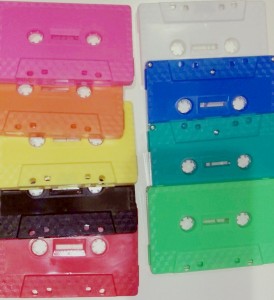 We've custom made a bunch of new shells that just landed. We now have solid black, white, red, sky blue, turquoise, lime green, baby pink, orange, yellow along with transparent orange, blue, clear, clear w/black liner and neon green.
We see a lot of people have already been having fun with the new colors and playing with our exclusive UV onbody printing. Not everything works with UV printing but we are happy to advise on your design.