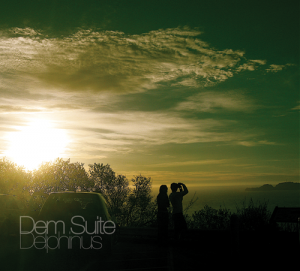 We've recently had the honour of pressing for Trazmick Recording's band Dem Suite which they had used a Kickstartercampaign to raise funds for pressing their CD. Phenomenal! This is a very unique way of raising money to press and promote their 4th release, "Delphinus" which is quite frankly, one of my favourite CD's to listen to in recent memory.
This group is from San Francisco, CA by Connor O'Sullivan and Elliott Peck. With a mix of soul, electronica, and relaxing, smooth vibes.. these guys sure can't be beat! Check out the album on Soundcloud for your listening pleasure, and be sure to pick up a copy of the CD today!
For more information, view Dem Suite's official site, as well as their label Trasmick Recordings website.