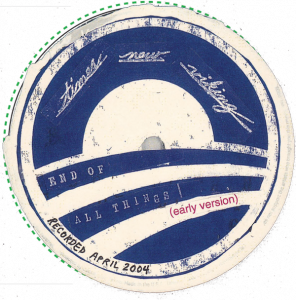 Times New Viking are a lo-fi noise pop trio from Columbus, Ohio. This single, "No time, No hope" has been stuck in my head ever since I first went through our archive of music here at Mobineko.
I was also amused by their play on the '08 Obama campaign logo and catch phrase "Hope".
If you want some fun, quirky music that is sure to make you want to dance around be be giddy, this is surely for you.
Not to mention, how perfectly lo-fi their music video is, to support the sound and emotion from the recording. You can check out their video here on YouTube: http://www.youtube.com/watch?v=iQJvAXOohoU
Be sure to purchase their album on Matador Records here  http://www.matadorrecords.com/store/index.php?catalog_id=383